1. About menu printing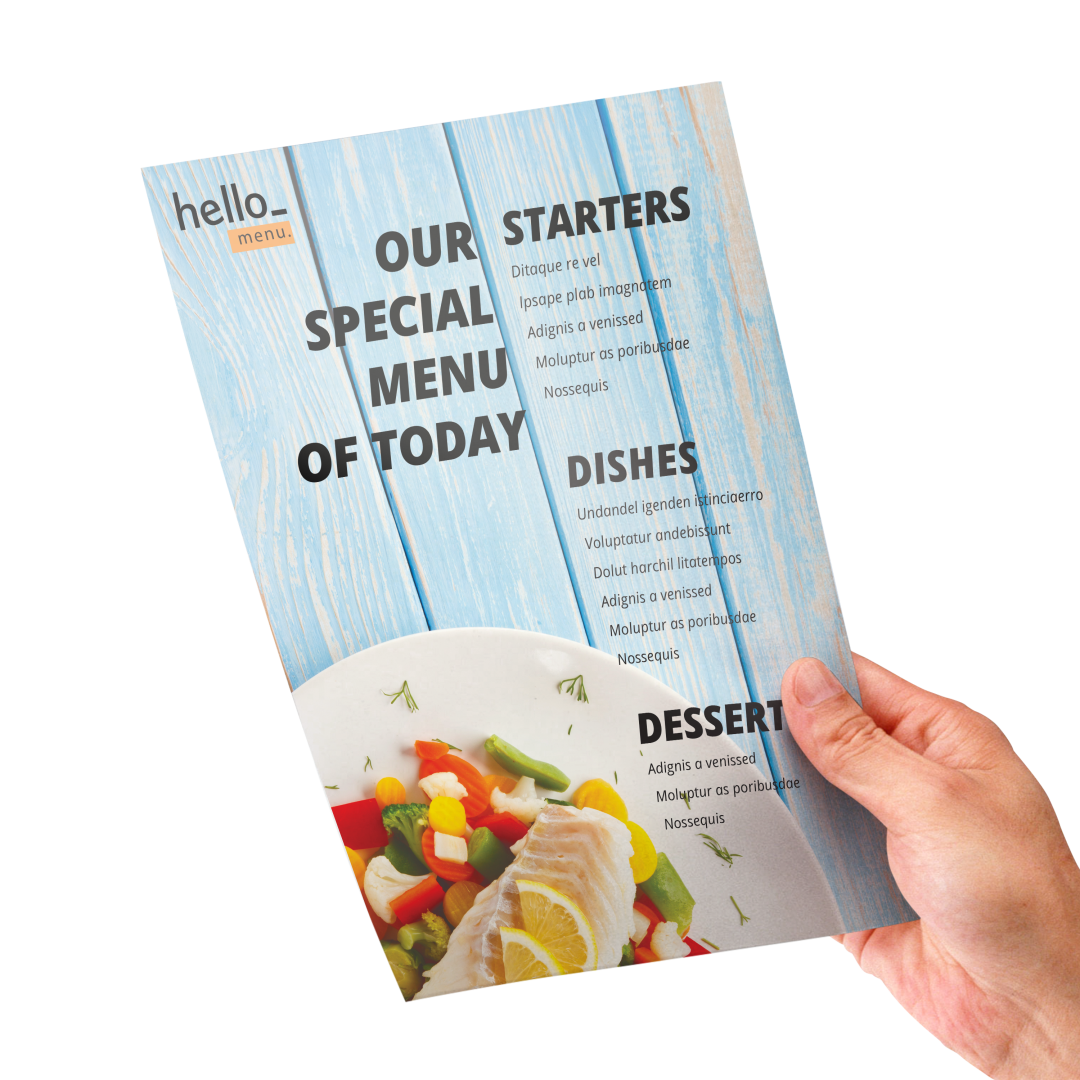 Whether you want to enhance the dining experience of your guests or simply promote repeat orders by including a menu with each delivery, printing custom menus are a necessity for most restaurants and bars. Our custom menus will help you convey your brand and create a lasting first impression.
Print your menus on art glossy card ranging from 160gsm up to 300gsm. To increase the longevity, all of our menus come in a protective U.V. coating or are laminated with a matte or glossy plastic layer. We can also print folded menus.
If you don't have already the design of your menus, you can visit our page about the design of menus:
Menus design
2. Menu printing options
Quantity: 100 – 100,000
Format: width between 10cm and 95cm, height between 10cm and 65cm
Printing 1 side or 2 sides, color or black and white
Paper type: art glossy (160gsm) or art card glossy (160gsm, 190gsm, 230gsm, 260gsm or 300gsm)
Refinement: glossy, matt or U.V. coating (1 or 2 sides)
3. Menu artwork preparation
To be sure your own artwork is ready to print, you can check our Printing artwork guidelines.
If you don't have artwork yet, we can create it for you…
4. Menu printing prices
To be able to provide to you a quotation, we need to know all the printing options mentioned above.