1. About sticker printing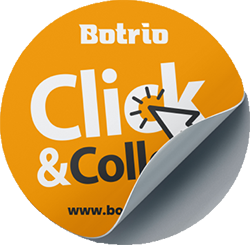 Stickers are a creative way to get your message or branding across to the right audiences. Affordable, durable, and eye-catching, they are a great addition to your product packaging or to use in an offline marketing campaign. They are an effective tool to advertise your products and services or as a label on your product.
Samui Multimedia offers Indoor stickers in PP, Paper Sticker Materials. PP Clear, and PVC Clear. PP Stickers have the best results in terms of printing quality but are not suitable when exposed to sunlight or water. Print PVC Stickers when durability is an important factor for you. Clear stickers are printed on transparent material blend with any background they are applied on.
2. Sticker printing options
Quantity: 100 – 100,000
Format: width between 3cm and 29cm, height between 3cm and 42cm
Material type: PVC sticker indoor clear, PVC sticker indoor, paper sticker, PP sticker indoor clear or PP sticker indoor
Finishing: none, rounded sticker or Die-cut stickers
3. Sticker artwork preparation
To be sure your own artwork is ready to print, you can check our Printing artwork guidelines.
If you don't have artwork yet, we can create it for you…
4. Sticker printing prices
To be able to provide to you a quotation, we need to know all the printing options mentioned above.